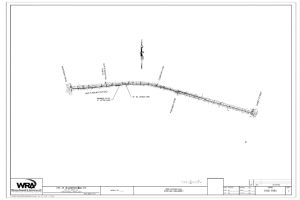 Jason McIlwee from the City Utilities department has contacted us about this upcoming work:
As part of the annual water main replacement program, the City is preparing to begin a waterline project on Lewis Mountain Rd. The specific areas of the project are as follows:
Lewis Mountain Rd – From Alderman Rd to Emmet St
This project will consist of replacing the existing 6" cast iron line with an 8" ductile iron line. By upsizing the line from a 6" to an 8", the water system should better service the number of houses on this street, as well as provide better fire flow for emergency services. Once the 8" line has passed all acceptance tests, all water services along Lewis Mountain Rd will be transferred to the 8" line and the 6" line will be abandoned.
During the project there may be some changes to parking and traffic. There will also be an infrequent
water outage or two for the project. Any residents impacted by planned water outages will be provided 48 hour notice by way of door hanger.
The project is expected to begin in 3-4 weeks (mid-June) and should take approximately 8-10 weeks to complete. The goal is to finish this project in the months that UVA students are away for summer break.
The work will be performed by the city's on-call contractor, Linco, Inc. A project inspector will be provided by their consultant, WR&A. Jason McIlwee will be the project manager from the City. All concerns and inquiries about the project should be directed to him for best response:
Jason McIlwee, P.E.
Utilities Engineer
City of Charlottesville – Public Utilities
305 4th St. NW
Charlottesville, VA 22903
(434) 970-3826
mcilwee-at-charlottesville.org